"A good therapist must create a new therapy with every person they see."
Irvin Yalom



Often CPD (continuing professional development) psychotherapy training is offered in institutional rooms with large numbers of therapists listening patiently to the expert speaker. There is often little opportunity to engage with others and the topic being presented in a more direct way.


My own dissatisfaction of this type of training has led me to decide to start offering CPD training days in my own home to a small group of therapist participants. It makes sense to me to deliver training in the same setting that clients come to see me for sessions. Many of us work from home and those that don't could probably benefit from having a break from an office, charity or NHS setting.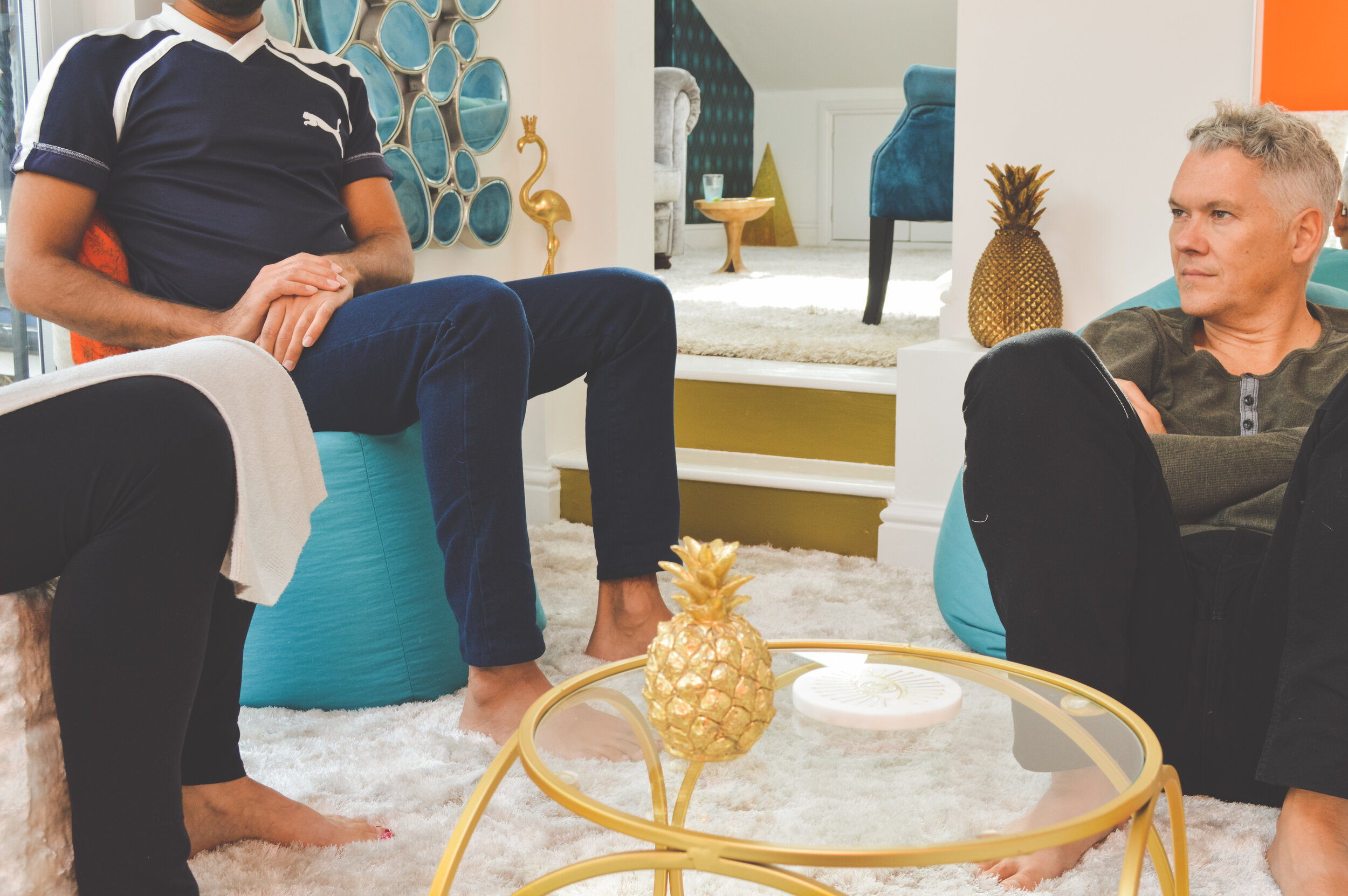 The CPD training days I run will have an emphasis on connection to the topic, connection to the training group and connection to your own thoughts and lived experiences of the subject we are getting to grips with.


There will be no more than 8 people on each training. This will allow for conversations to be deeper and experiences of the topic to be more thoroughly engaged with. All in the comfort of a home - that despite being small - has enough space to allow gatherings of people to feel intimate and cosy.


I am an existential therapist in my training and in the views that I hold about my work. Subsequently, this paradigm will run through all my training topics. What also informs my opinions, and therefore the training I deliver, are views I hold on feminism, intersectionality, GSRD awareness and the importance of embodied and relational work.
The underlying message of all the training will be the necessity of holding a strong ethical and therapeutic stance. I believe that once you know - have experience of - and can rely on your own capacity and willingness to hold an ethical stance and a therapeutic attitude, you are freed up to become more creative, flexible, relational, expressive and non-normative in your work as a therapist.


The CPD training days that I deliver will embrace this. By emphasising the grounding of an ethical, therapeutic stance becoming the roots of our practice, the evolution of our individual ways of being alongside our clients can be expansive and varied.
My CPD training program runs a weekend a month in a repeated pattern.
"Tell me and I forget, teach me and I may remember, involve me and I learn."
Benjamin Franklin who adapted it from Xun Kuang, a Chinese Confucian philosopher in 312-230 BC